Grand Residences Riviera Cancun Resort


Grand Residences Riviera Cancun is affiliated with The Leading Hotels of the World® collection, a guarantee of excellence and unforgettable luxury vacation experiences. It is located on a picture-perfect beach to the south of the charming fishing village of Puerto Morelos, gateway to the Riviera Maya and only 20 minutes from Cancun International Airport.
The hacienda-style architecture pays tribute to Mexican culture and the warm hospitality of the hosts give the resort its welcoming personality. Grand Residences Riviera Cancun offers magnificent amenities and world-class service to fulfill the desires of the most discerning travelers.
From our gourmet restaurants, spa and gym to an oceanfront infinity pool, excellence is in every detail to ensure that the resort is a memorable place to enjoy a holiday in the Caribbean, a sanctuary from the stress of daily life.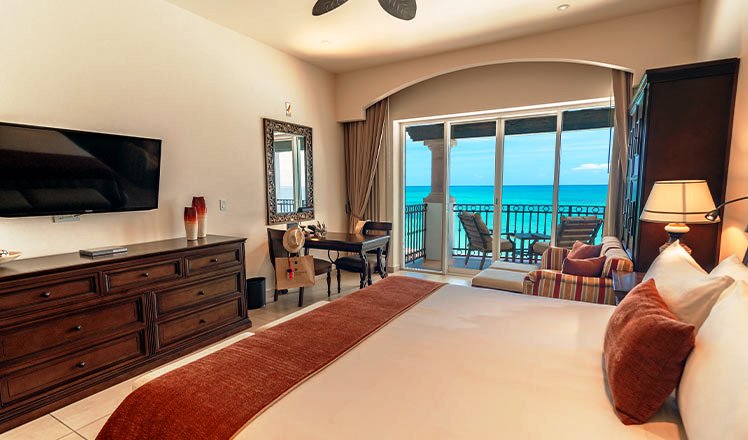 Junior Suite King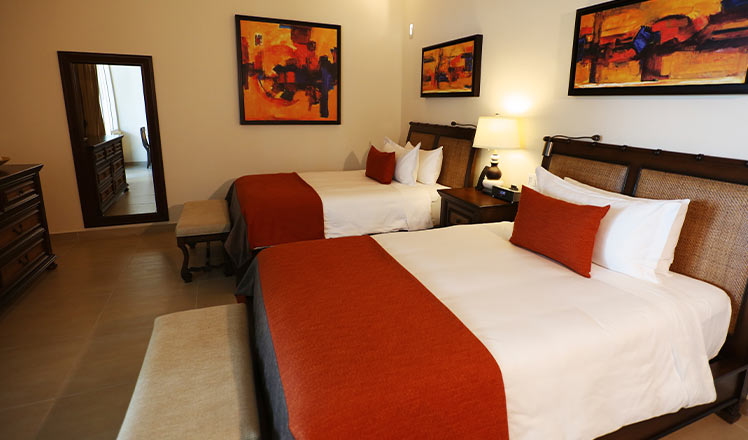 Junior Suite with Jacuzzi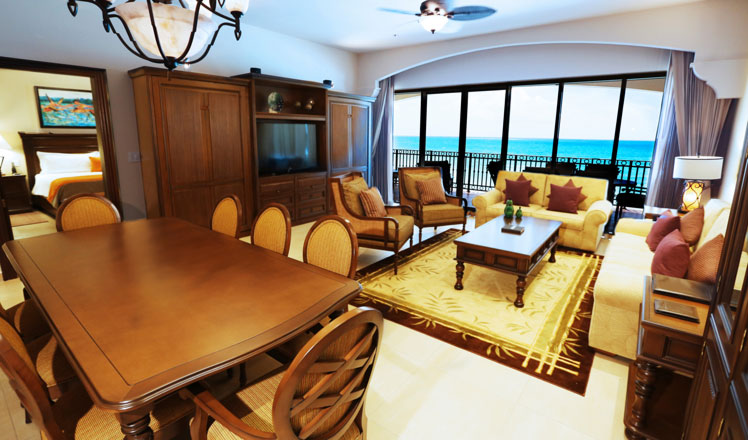 Master Suite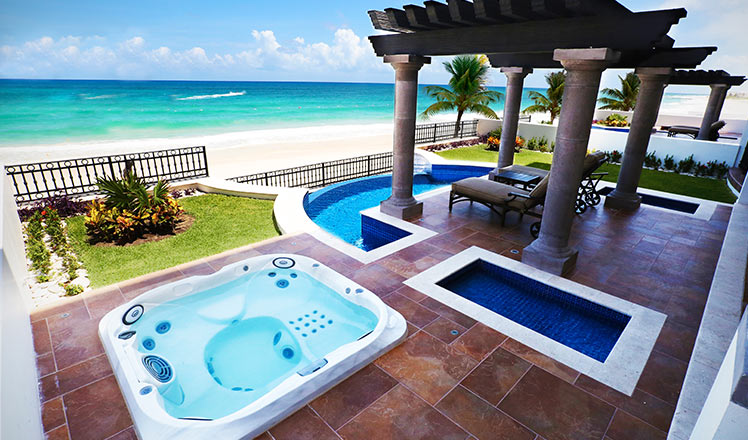 Master Suite with Private Pool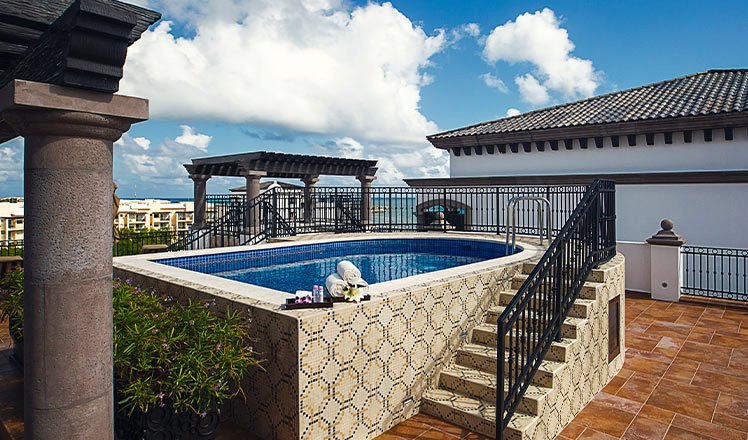 Master Suite Penthouse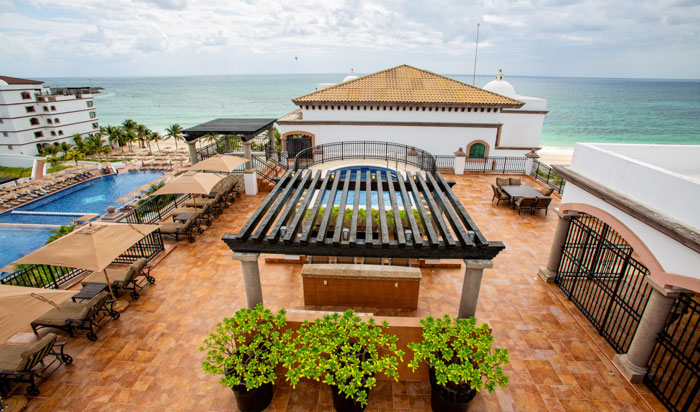 Presidential Suite
Our Suites: An oasis of luxury and relaxation
Luxurious, spacious and comfortable, all the suites at Grand Residences Riviera Cancun have stunning views of the Caribbean. Unwind with signature bedding, a spa bathroom and state of the art appliances for perfect relaxation.
Discover the Grand Residences Riviera Cancun experience
Choose your plan and enjoy unforgettable vacation moments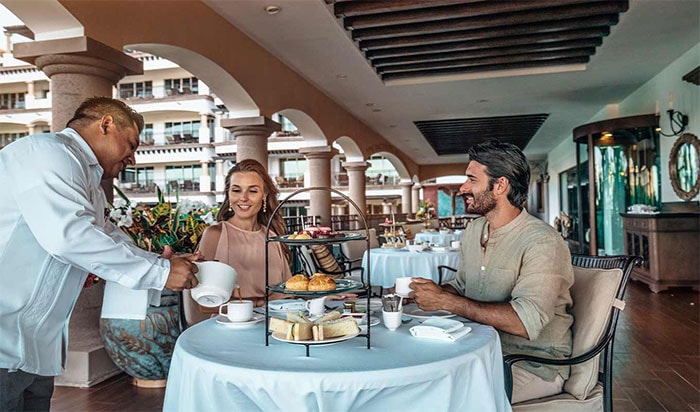 Enjoy our plan with gourmet food and drinks included
Enjoy unlimited top-notch food and drinks in all our restaurants, premium round-trip transportation to the airport, 24-hour room service and high-speed Wi-Fi connection throughout the resort.
More about All In Grand Experience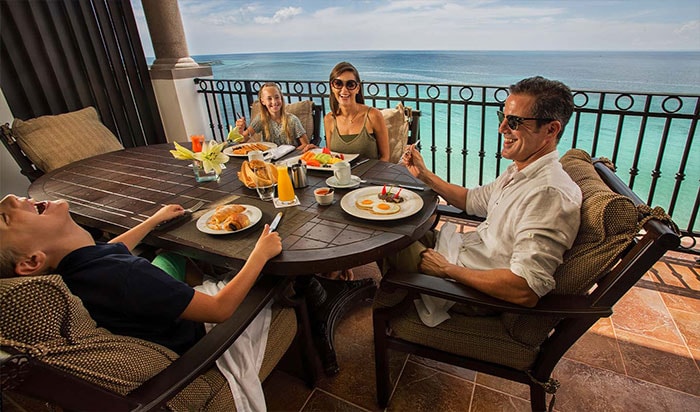 Bed & Breakfast Plan
Enjoy our plan that includes accommodation, breakfast, luxury amenities, use of resort facilities, complimentary activities and premium transportation service.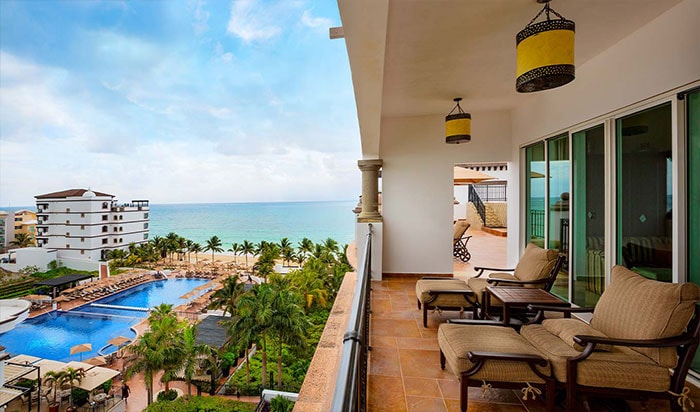 European Plan at Grand Residences
Our European plan includes accommodation, luxury amenities, use of resort facilities, complimentary activities and premium transportation service.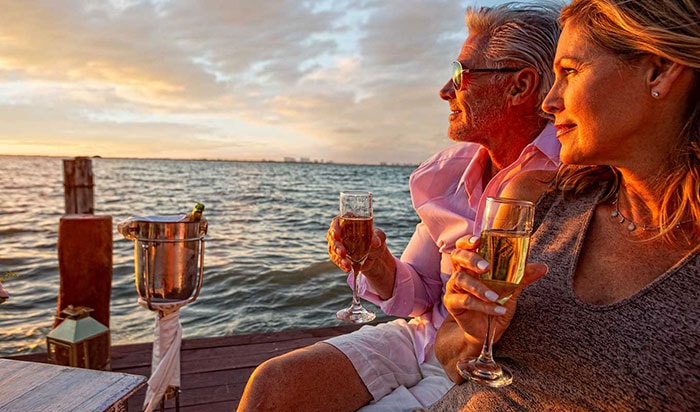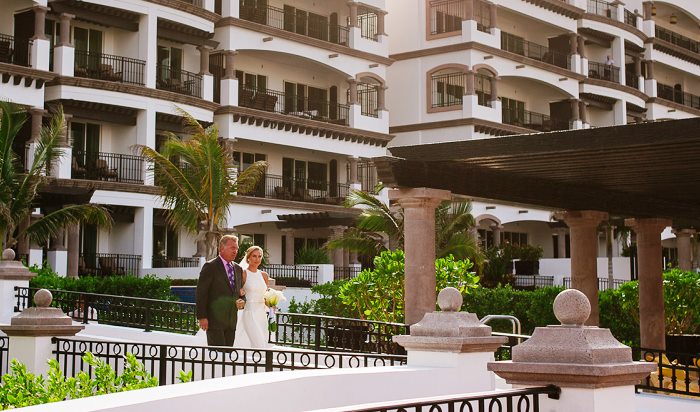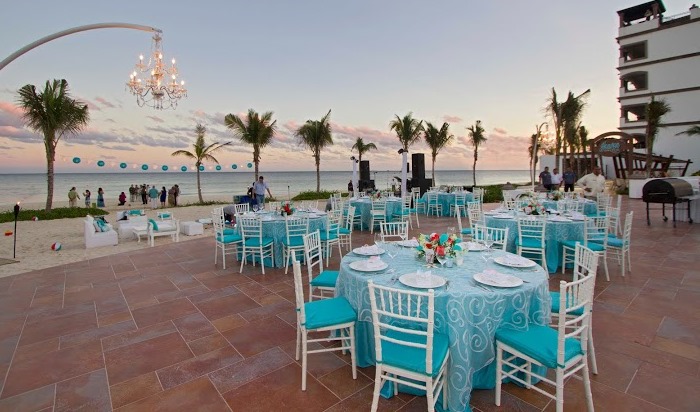 Special Events
Our experts will plan your wedding, romantic dinner or special event to perfection. The mission of our staff is to understand your needs and take care of every little detail, making your ceremony or event memorable.
More about Special Events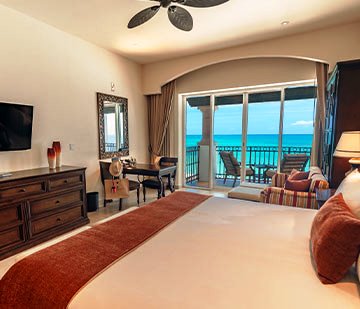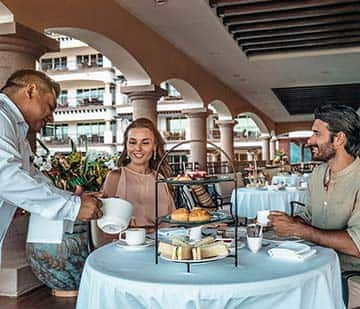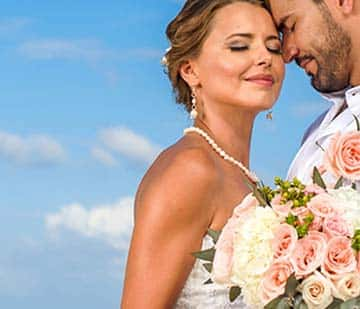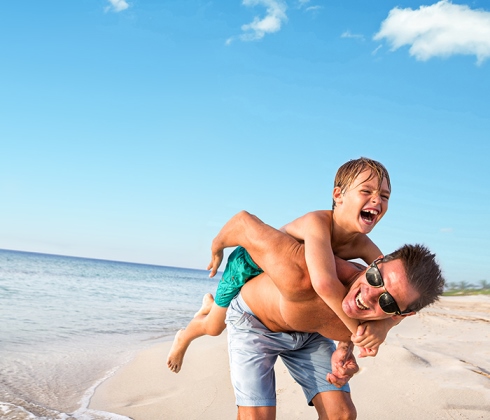 All Inclusive Promotion
Travel Fest Riviera Maya
Take advantage of our first great sale of the year. get substantial savings along with a special gift, and enjoy the best vacation in the Riviera Maya only at Grand Residences Riviera Cancun.
24 hours Room Full Service
Premium Roundtrip Airport transportation
Children up to 12 years old stay and eat free (using existing beds)
High-Speed Internet Access in rooms & common areas
44% OFF
Endless activities and amenities to enjoy
Try our wide variety of gourmet dishes

At Grand Residences Riviera Cancun we believe that the perfect vacation includes delicious dishes and fine drinks for memorable dining moments. We offer a variety of exquisite flavors to tempt your palate.

I want to see more

Special Amenities

Find the surprise factor in every corner and dish; in every courtesy act of our staff. Get ready to freely splurge on everything our resort offers for our guests.

I want to see more

Our facilities

The photo gallery is just a small glimpse of our magnificent resort in the heart of the Riviera Maya. Our photos describe the facilities, amenities and services that you can enjoy.

I want to see more
Find us
Our resort is located 20 minutes away from Cancun International Airport.
Tripadvisor Rating
1499 Reviews
Best of the Best Travelers' Choice
Simply the Best Vacation My Family Has Ever Had
In mid September 2020 my family and I boarded an airplane during a global pandemic so that we could enjoy a safe and wonderful vacation we all needed now more than ever before. We decided to take the trip because we knew Grand Residences would do everything imaginable to keep us safe. We were right. It was a perfect stay. My wife and I have two sons and this was our fourth stay. My wife and I are ~50 and we enjoy the carefree relaxation. Everything is taken care of for us... EVERYTHING. The live music, all-inclusive food and drinks, service, cleanliness and attention to detail are 5-star. We love so much about Grand Residences that I decided to write several shorter reviews to cover more details.

My Dream Come True
I can not have enough to say about our stay for 12 days here! from the driver at the airport to the welcome team at the hotel to the poolside team, the staff in the restuant to the housekeeping team and the kids center wow how they cared for the children i was soooo impressed. and of course our concierge Guillermo that made our adventures memorable. I need to acknowledge the Leader of this fantastic team Cesar the Hotel manager. He was impeccable with he leadership and his service 24hrs a day. They made my 1st time in Mexico the most memorable vacation ever! I been bragging to everyone about our experience here. Milez and I will forever remember how you treated us like Royalty This was truely My Dream Come True.

Ladyboss711
September 2020
A Truly Luxury Resort!
A magnificent visit, from start to finish.First of all, the suite and the resort premises were very very beautiful. We had a junior suite for two, which was very elegant and had a gorgeous view of the ocean. I absolutely loved bathroom and the quality toiletries.We had an all inclusive plan, which was excellent: every meal served was exceptional and with a personal touch; a fine dining level during the dinner hours at the restaurant, in terms of presentation, taste, the service, everything was perfect. They also had wines from all over the world to pair, and the servers were excellent in recommending. Room service was also available 24 hours.The resort had a private beach which was gorgeous; we spent every day chilling on the beach and did not wish to leave. Moreover, plenty of food and drink options available to order right at the beach.The service was exceptional on every step, and Wifi signal was great throughout the resort area.Overall, an excellent experience, I will be returning!

Roberta Valyte
October 2020
Travel Fest Riviera Maya
THIS PROMOTION INCLUDES
44% OFF
This offer is only valid until: February 1, 2021
When you can travel: January 18, 2021 - June 23, 2023
​​​​​​Special Discount on your Reservation
Special gift
All Gourmet meals and snacks Premium House Brand Beverages Limitless
24 hours Room Full Service
Premium Roundtrip Airport transportation
Children up to 12 years old stay and eat free (using existing beds)
High-Speed Internet Access in rooms & common areas
TERMS & CONDITIONS
This promotion includes a special Selected Gift Cheese and wine table
This promotion includes a complimentary Private Premium roundtrip airport transportation (airport - hotel - airport)
#GRMexico
Fall in love with Grand Residences viewing our photo selection and see the resort from a visitor's perspective with the vacation pictures our guests share.